Microsoft Hits All-Time High, Nasdaq Leads as Sam Altman Joins
Microsoft soars to new heights as Nasdaq leads with the addition of Sam Altman. Explore the market impact and the surge in advanced AI research expectations.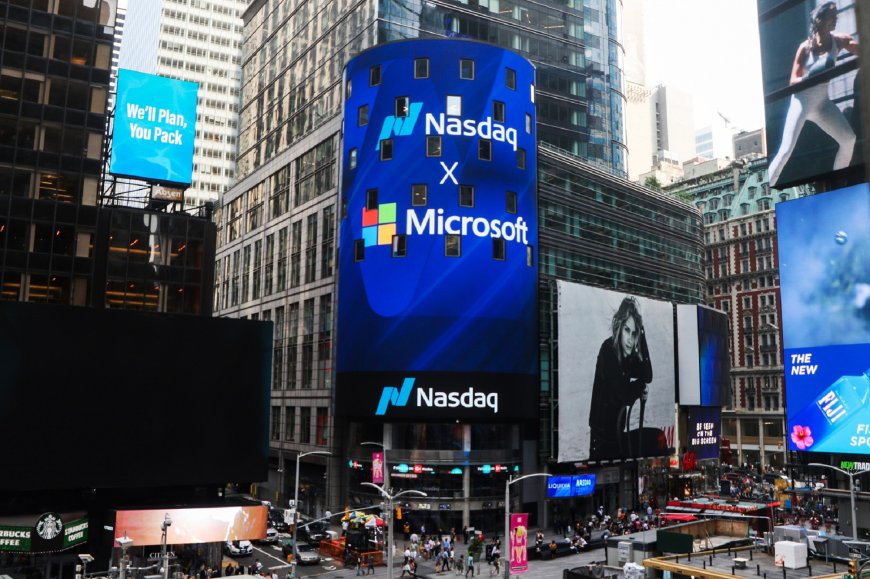 Microsoft Hits All-Time High, Nasdaq Leads as Sam Altman Joins
Nasdaq takes the lead in gains, driven by Microsoft reaching a historic high. The surge is attributed to the announcement that Sam Altman, former head of OpenAI, will be joining Microsoft. This news has propelled Microsoft's shares up by 1.4%, setting a new record, after CEO Satya Nadella revealed Altman's role in leading an advanced AI research team.
The information technology sector experiences a significant 0.7% boost, contributing to the overall positive momentum. In contrast, other major stocks like Amazon.com see a 0.7% rise, while Alphabet slips by 0.4%.
The current month has seen a robust rebound in the market, marking the third consecutive week of gains. The S&P 500 is now only 2% away from its peak in July, reflecting a positive sentiment amid eased concerns about rising U.S. inflation.
Market analyst Ken Polcari anticipates a period of consolidation before a potential rally towards the end of the year. Investors are closely monitoring key factors, including Nvidia's upcoming quarterly report, the release of the Federal Reserve's meeting minutes for November, and Black Friday sales, providing insights into consumer spending.
As of 9:43 a.m. ET, Dow Jones shows a slight increase of 0.11%, S&P 500 rises by 0.20%, and Nasdaq Composite gains 0.47%. Among notable market movements, Bristol Myers Squibb experiences a 2.2% decline due to a halted drug trial, while United Rentals drops by 3.0% following a bleak profit forecast from Ashtead Group.
Boeing stands out as a positive performer, climbing 2.7% after receiving an upgrade from Deutsche Bank. Market ratios indicate a marginally positive trend, with advancing issues slightly exceeding decliners.
Stay tuned for further updates as November progresses, with pivotal events shaping the trajectory of equities in the market.
Also Read: Microsoft Welcomes Sam Altman as Head of AI Research Following OpenAI Shake-Up