WhatsApp Introduces New Video Messaging Feature: Send Emotion-Filled Clips Instantly
WhatsApp's new video messaging feature allows users to send emotion-filled clips instantly. Explore the latest update from the Meta-owned platform and enjoy seamless communication with friends and family.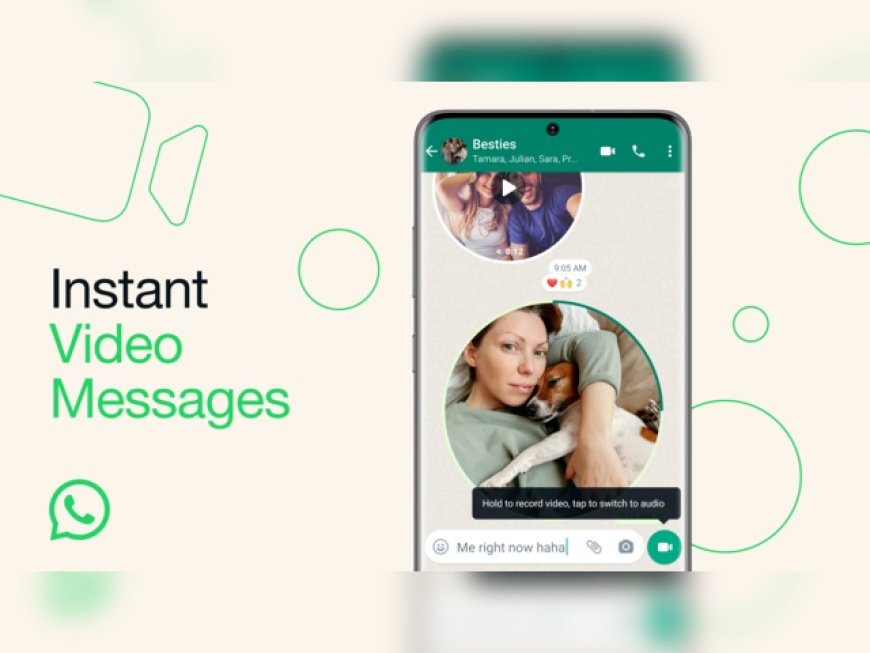 WhatsApp Introduces New Video Messaging Feature: Send Emotion-Filled Clips Instantly
WhatsApp, the popular messaging app owned by Meta, has unveiled a new feature that allows users to record and send video clips directly within the app. These instant video messages can be up to 60 seconds long and are protected with the app's end-to-end encryption service.
In a blog post on Thursday, the company expressed excitement about the new feature, stating that it will add a fun and emotional dimension to sharing moments with friends and family. Whether it's wishing someone a happy birthday, sharing a laugh at a joke, or delivering good news, the new video messaging feature aims to enhance communication.
Similar to sending voice messages, the video recording process will be simple, and there will also be a hands-free option for convenience. WhatsApp revealed that the new update has already started rolling out on the app and will be available to all users in the coming weeks.
This update follows a previous feature introduced earlier this year that allows users to edit messages within 15 minutes after sending them. The continuous improvement in WhatsApp's offerings is part of Meta's effort to enhance user experience and engagement.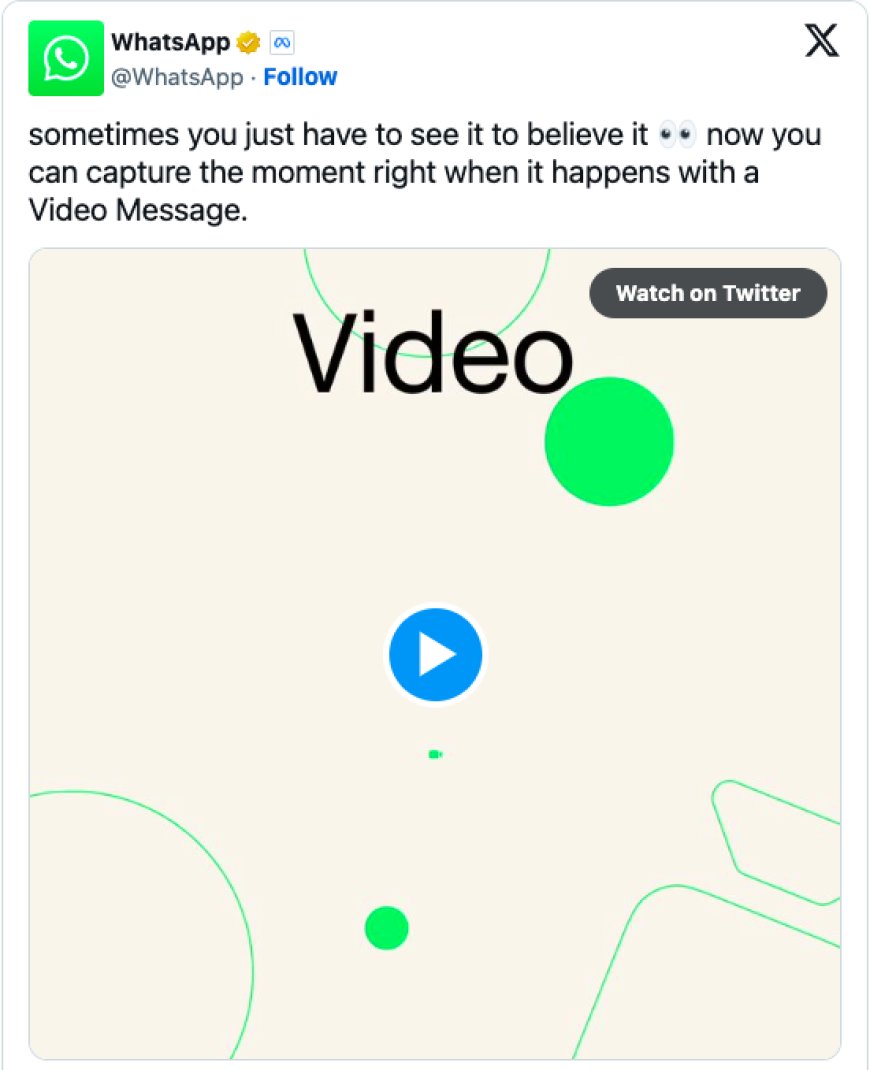 The announcement comes after Meta reported better-than-expected earnings, with revenue surging 11% year-over-year to $32 billion for the quarter ending in June. Mark Zuckerberg's "year of efficiency" strategy seems to be paying off, as Meta's stock has seen a remarkable increase of over 150% in 2023 after a challenging 2022.
With these new features and the positive momentum in the company's performance, WhatsApp continues to be a dominant force in the messaging app market, providing users with innovative ways to stay connected and share moments with loved ones.
Also Read: Tech Stocks Surge as Meta Shines and Fed's Rate Hike Hopes Soar: Today's Stock Market News